HOME

DIRECTIONS

MATCH INFO

LODGING

SCORES

SCHEDULE

PHOTOS

LINKS

CONTACTS

REGIONAL SPONSORS

VENDOR & SPONSORSHIP
Information & Fees

951 Summers Drive
Ridgeville, SC
29472
843-737-3501
---

Welcome to the Internet Home
of the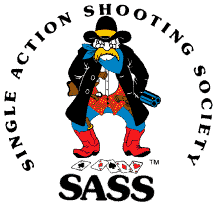 Southeast Regional Championship
November 10th - 13 th 2016
Click for 2016 Match Information
Updated!
Who is Signed Up (by Alias)

Download, Fill Out a Match Application and Send it in!
The Gunfight at Givhan's Ferry 2016 is open to the 1st 300 shooters that send in their applications with a check.
We have received a lot of inquiries about the match. Download the application, fill it out on your PC and mail it in quick to guarantee your opportunity to shoot the Southeastern Regional Match in November.
---
Check out this article in SC Living on last year's Gunfight:
http://www.scliving.coop/
---
Givhans Ferry is the SASS associated Cowboy Action Shooting Southeast Regional Championship located in the community of Summerville, SC . The range is poised on the scenic Palmetto Gun Club 27 Miles NorthWest of Historic Downtown Charleston, SC.
The Givhans Ferry is hosted by The Geechee Gun Fighters SASS club.
Cowboy Action shooting is the fastest growing shooting sport in the US with associations all over the country and the world. Visit the Single Action Shooters Society's web page for more information.
---
BLACK POWDER and WILD BUNCH SHOOTOUTS

Thursday, Nov 5

Thursday, Nov 5
$25
Must Pre-Register on Match Application


Sponsored By


Jacksons Western Store

Saddles, Tack, Clothing, Hats, Boots, Moccasins, Home Decor, & Montana Silversmiths Accessories
641 Patton Ave Asheville NC 28806
(866) 254 - 1812 - Toll Free

Clark's Bullets by Scarlett

COSTUME CONTESTS

Saturday Night

Lucy, Diablo Deb, Lorenzo Kid, and Bulls Head Bill will be in charge of our Southeastern Regional Championship Costume Contest.
Look your best, she will be looking for award winners.