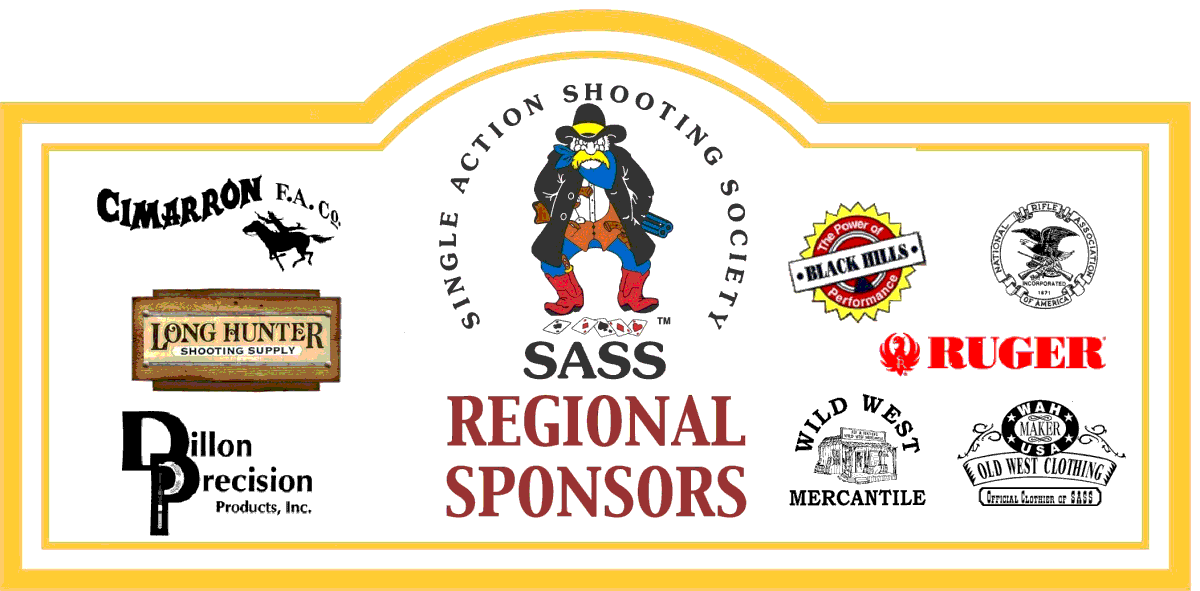 Click on Sponsor logos above to go to their company web site.

Or click to go to...
Gunfight at Givhans Ferry Southeastern Regional Sponsor Information and Form
---
Gunfight at Givhan's Ferry Regional Sponsor
&nbsp



Jacksons Western Store

Saddles, Tack, Clothing, Hats, Boots, Moccasins,
Home Decor, & Montana Silversmiths Accessories

---
Sponsors at The Gunfight!
Main Match Sponsors:
Jackson's Western Wear
Clark's Bullets by Scarlett
Associate Sponsor: Red River Bullet Company
Wild Bunch Sponsor: EnTech Engineering, PA

Main Match Stage Sponsors:
Carolina Rod and Gun, Inc
Cherokee Maddog
Blue Boy Bullets
Page Custom Knives
Doily Gang
Savannah River Rangers
The Geechee Gunfighters
Palmetto Arms, LLC
Rizing Sun Goods
Palmetto Gun Club


Side Match Sponsor:
Klassic Laser Works
D & T Mercantile

Door Prize Sponsor:
Chey-Cast Bullets


Sponsorships are greatly valued and appreciated. Without each sponsor, Gunfight at Givhans Ferry would be a little less. As a sponsor, you provide many contributions to the sport of cowboy action shooting.

Your time is very important and we do appreciate you taking a moment to look over this information. We sincerely appreciate all that you do.


Vendors at The Gunfight!

Jackson's Western Store
Clark's Bullets by Scarlett
Classic Impression (photographer)
Pappy's Custom Cowboy Woodwork
Klassic Laser Works
Page Custom
Knives,Inc.
Blue Boy Bullets
&nbsp
Artistic Blades
Clothing and Gun Leather
Red River Bullet Co.
(Polymer coated bullets)
True Grits Chuck Wagon
(food vendor)
D & T Mercantile
(Gun Storage)
Rollin Chopstix
(food vendor)
Gunpowder Creek Trading Post
(Clothing, hats, accessories)
Jack (Knives)
Americast Bullets
(Powder & Primers Only)
Boomstick Arms Co. (Gunsmith)
Gunfight at Givhans Ferry Southeastern Regional Sponsor Form